Enabling People and Teams To Make Positive Changes To Their
Life
Culture
Performance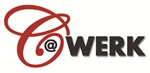 The original meaning of the old French word changer was "bend" or "turn", like a tree or vine searching for the sun. The idea that "the only constant is change" has been a truism of life since the time of Heracleitus, circa 500 B.C.
The german word "Werk" translated back into English language, simply means "Work". Other meaning attached to it are: deed, act; creation, work of art, composition or opus.
Change@Werk (known as Change at Werk) was founded by Jerlyn Tang, with the belief that if the only constant is change in this world, having the right knowledge and skills to initiate and make positive changes, is key for internal changes within us to keep pace with the external changes.